Wednesday, April 10th, 2013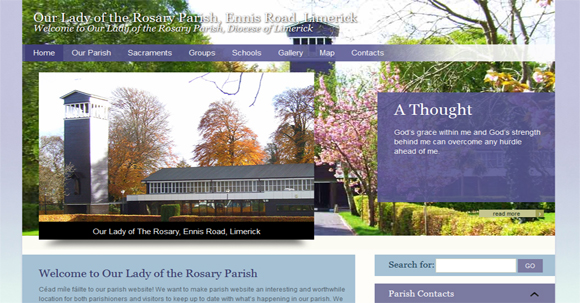 Very Rev. William Walsh (P.P.) and Very Rev. Thomas J. Ryan (C.C.) are delighted to announce that the Our Lady of the Rosary Parish, situated in the diocese of Limerick on the Ennis Road, has a new website which went live at the end of March 2013.
The website is the ideal place to keep parishioners and visitors alike up to date with what's happening in the parish. As well as showing mass times in the Our Lady of the Rosary Parish church, and churches in the Cluster Parishes and Limerick City Parishes, information on upcoming events, parish and community groups amongst other things can also be found on the new website.