Monday, April 15th, 2013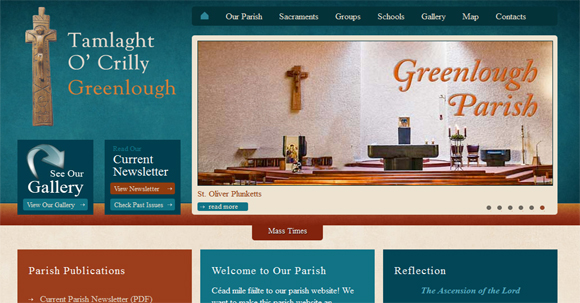 Rev. Fr. Oliver Crilly PP and the team in Greenlough Parish, Co. Derry went live with their new website in April 2013. 
It will be a useful website for parishioners and also visitors to keep up to date with what's happening in the parish.  And for all parish and community groups, it will be a useful resource for getting information out to people.
Tamlaght O'Crilly Greenlough Parish is a rural parish with one church and two primary schools, with the parishes of Lavey, Bellaghy and also Portglenone neighbouring it.